Frequently Asked Questions
What is a CPCS Card?
There are two types of CPCS card:
Trained Operator Card
The Trained Operator Card confirms a level of core skills, knowledge and understanding that can be applied in the workplace until measured as competent against national standards. Experienced and able operators may hold a Trained Operator Card whilst being measured against national standards through an SVQ or NVQ.
Competent Operator Card
The Competent Operator Card tells the observer that the holder has demonstrated a level of health and safety awareness through the CITB Health, safety and environment test, underpinning knowledge previously through a CPCS theory test, operating ability previously through a CPCS practical test and operating competence on the type of plant (evidenced by an SVQ or NVQ or employer confirmation of competence).
How long does my CPCS Card last?
The Trained Operator Red Card lasts for a period of 2 years and is not renewable – it must be upgraded with the relevant NVQ to a Blue Competent Operator Card.
The Competent Operator Blue Card lasts for 5 years and can easily be renewed with a simple renewal test. This will give you 5 extra years each time you renew.
For more information about CPCS Cards please visit http://www.citb.co.uk/CPCS/operator-cards
How do I get one of these cards?
CPCS Trained Operator Red Card
To gain a Red Card you need to pass a theory and practical test.
Competent Operator Blue Card
The most common way to gain a Blue Card is by upgrading your existing Red Card. This can be done by completing an NVQ.
What is an NVQ?
An NVQ is a work based award that is achieved through assessment and training. Your Assessor will assist you to create a portfolio specific to the category of plant that you're skilled in. If you hold an existing Red Card upon completion it will automatically be upgraded into a CPCS Blue Card.
What is an NPORS card?
The National Plant Operators Registration Scheme (NPORS) is a UK Accreditation and Registration Body, working across the Construction, Industrial, Utilities, Warehousing and Distribution, Agricultural, Ports and Marine sectors.
Can't see your question?
Get in touch with our team, who are always happy to answer any questions you might have.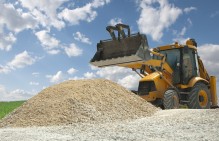 Construction Plant
Training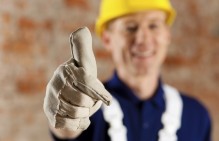 Management / Supervisor
Training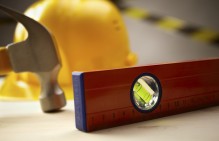 NVQs - National
Vocational Qualifications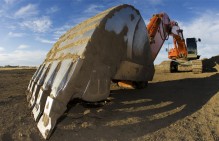 Health and Safety Training
& Consultancy
LATEST NEWS
Stay Safe - Online NVQ Portfolio
Even though as a country, many of us are on lockdown and isolation, we at Innov8 Training can continue with delivering NVQ qualifications using our electronic portfolio and distance learning.... more
Innov8 deliver "In House" training for Veolia UK
Innov8 have been delivering In House training for Veolia UK at their Dover Depot ... more