Latest News
Online NVQ Portfolio
We at Innov8 Training can continue with delivering NVQ qualifications using our electronic portfolio and distance learning.
We can use a range of communication methods from what's app, facetime and zoom to complete professional discussions and questioning.
Make the most of your time and let's get amongst the portfolio.
If you need an NVQ from level 2 to 7, please call Neil on 01233 467997 to discuss further.
Innov8 chosen Charity 2019
Innov8 Training are always looking to give back to our learners not only with great training and a friendly and welcoming approach to the construction qualifications we deliver but we have decided for the first time to choose a charity to raise money for throughout 2019.
For 2019 Innov8 Training are proud to be and will be raising money & awareness for the charity -Sapper Support
Innov8 will be raising money and awareness for Sapper Support in a variety of different ways with not only valuable funds for the charity but also to train its tutors and deliver mental health awareness courses by mid-2019. We feel that mental health is such an important issue we need to as a company fully understand the effects and importance of the support network that Sapper Support provide and hope we can to extend their charity with our own team of tutors that can assist any time.
Innov8 Partner with Circa Accountants
Innov8 Training are pleased to annouce they are now working with Circa Accountants who are based in Kent & London. Innov8 are always looking to offer its customers "help" along the way within the Construction Industry and this link with Circa will do that. Circa Accountants offer many services of which CIS tax Rebates are one and we believe this partnership will benefit anyone who is self employed and may need help with their end of year rebates. Give Circa Accountants a call on08000 931 121 or visit their Website and see what they can do for you.

Innov8 deliver "In House" training for Veolia UK
Innov8 have been delivering In House training for Veolia UK and their employees at their Dover Depot. In House training with Innov8 is a cost-effective way for businesses to have its employees trained to a competent level in the specific area the company require. We pride ourselves on the quality of training we provide and are happy to welcome Veolia UK to our list of businesses we run In House training for.
Innov8 Lauches Trustpilot on Site
Innov8 training have now included the review site Trustpilot to its website. We at innov8 believe in an open and honest approach and feel companies and learners views should be heard. We would love past learners to review our course's and the standard of training given. The review link to our Trustpilot page is on our Home page under the main text. Alternately we now have a review page on our Facebook page so please get sharing your experience at innov8.
Withdrawal of the Experienced Worker Practical Assessment (EWPA)
After lengthy consultation with several key groups including; the Construction Plant Association (CPA), ConstructionSkills, Quality Engineering Contractors Association (CECA), Build UK and Federation of Piling Specialists (FPS), the Sector Skills Council announced in July 2017 that the Experienced Worker Practical Assessment (EWPA) NVQ route would no longer be accepted as of the 31st December 2017 for plant machinery based qualifications.
The EWPA route will still be valid for non-plant machinery qualifications but has been deemed as not suitable for those who wish to progress from the CPCS Trained Operator 'Red' card to the CPCS Competent Operator 'Blue' card. Instead, candidates will need to complete on-site assessment and training (OSAT) in order to obtain their NVQ.
As a result, as of the 1st January 2018, CPCS trainers will no longer be able to offer the Straight to Blue card package which combined the CPCS technical tests and a EWPA in one course. Candidates will now have to complete an OSAT assessment which includes the trainer recording them using the machine as part of the evidence required for the NVQ.
If a candidate is unable to undertake an OSAT assessment, they will need to contact the CPCS directly to arrange for special measures. At this stage, it has not been confirmed as to what the CPCS can organise for these candidates however, they have suggested that simulated testing may be possible in the future.
Innov8 Launch CPCS Test Centre
Innov8 Training is proud to announce that it has been formally accredited as a Construction Plant Competence Scheme (CPCS) centre, at the company's new headquarters in Stanford North, Ashford, Kent. Speaking at the centre's launch, Innov8 Training director Neil Buckley said, "We're delighted to be an approved CPCS centre and look forward to delivering accredited plant certification courses that meet the demands of industry and the highest possible standard of construction plant training. Quite simply, our goal is to be a centre of excellence for construction and plant training and see standards continually raised in relation to the safe and competent use of construction equipment and plant machinery."
CPCS is owned by the Construction Industry Training Board (CITB) and is recognised by the UK Contractors Group (UKCG) and Major Home Builders Group (MHBG), amongst others, as the preferred card to comply with codes of practice for competence and certification.
Stanford North is the first test site to be accredited as an Innov8 CPCS test centre, with other sites to follow early in 2015, including a dedicated deep excavation area. Training will be delivered across a spectrum of ages, abilities and experience. The delivery of the training will undergo continual development to ensure that it matches emerging customer needs and is focused on remaining cost effective.
What will we do?
Innov8 will deliver highly specialised training to the CPCS curriculum using innovative blended learning technologies and develop revision materials, manage the equipment and facilities requirements and ensure CPCS standards are met.
Innov8 will deliver a range of construction plant related test categories, to CPCS recognised standards. Key categories include:

A73 Vehicle/Plant Marshaller
A61 Appointed Person, A62 Crane Supervisor, A40 Slinger/Signaller
A31 Ride on Roller
A range of off-site categories, including Crushers, Screeners and Dump Trucks
Early in 2015, earthworks and excavation categories such as A59 360 Excavator, as well as A09 Forward Tipping Dumper.
What will this mean for Kent?
Innov8 will provide dedicated staff to the centre, comprised of industry experts. The centre aims to boost the growing construction and plant sector employment in the local community, as well as across the wider south east region. By having established strong links with local and multinational private-sector employers and working with internationally recognised awarding bodies and funding agencies, Innov8 will provide delegates with recognised skills to help create strong and productive careers for the future benefit of the industry.
As an established provider of vocational education and training to the construction sector, Innov8 are continually expanding our training portfolio and look forward to this exciting venture, whilst continuing the expansion of our on-site and bespoke training packages from regional hubs across the country.
UKCG ACCEPTS NPORS CARDS
On the 15th September, after months of hearing the rumours and whispers from people in the know, we broke the news that the National Plant Operator Registration Scheme (NPORS) is now officially recognised by the UK Contractors Group (UKCG) as a means of demonstrating plant competence on site. https://twitter.com/Innov8_Training/status/511534578322784256
Since the UKCG account for around a third of all construction sites in the UK, it is then worth reviewing the options available to you when considering which scheme's card you want to obtain.
NPORS
NPORS offers a solution to the employer wanting to show that it properly manages its legal and moral obligations under the Health and Safety at Work Act etc 1974 to make sure that its operatives are trained.
Why choose NPORS?
The main benefit has always been the simplicity of NPORS. Gaining an NPORS card is a relatively more straightforward and less prescriptive process than CPCS. A CSCS Health and Safety test completed within the last two years is not required. There are no prescribed time limits for the knowledge or practical tests, meaning that more tests can be achieved in a day. NPORS also offer various categories that CPCS do not, for example Manual Handling and Abrasive Wheels.
Perhaps the most important benefit is that he tests can be carried out at the operative's work site. Candidates tend to find the NPORS knowledge questions less daunting than the audio-recorded CPCS theory test. Additionally, no NVQ is required to extend/upgrade the NPORS card in the future.
Subsequently, NPORS has always had a lower immediate outlay in cost, as there are no centre and plant costs for the training provider. However, a vital point to remember is that NPORS tests do not attract CITB Levy.
Why choose CPCS?
There are still many sites that do not recognise an NPORS card as proof of training or competence. Simply put, regardless of whether one agrees with it or not, we have never heard of a CPCS card being rejected by a site. From a cost perspective, CPCS tests and the relevant NVQs attract significant CITB Levy claims.
Innov8 Training has funding for NVQs and we use our unique model to subsidise the cost of the CPCS training to prepare candidates for their tests. Once this is factored in, many of our clients find that they actually recoup more than the cost of the training and test for a CPCS category via their Levy claim.
Still not sure?
When comparing NPORS against CPCS, it is vital that employers and candidates take into account the various factors that can affect the decision. We are more than happy to offer advice on what the appropriate route might be for you and, as our customers will attest, we will work to make sure that you have all the information you need to make the decision that is right for your business or career.
New Level 1 Award for CSCS Construction Site Operative (Laborer) Card
As of July 1st 2014, CSCS will no longer issue the green Construction Site Operative card, currently awarded on application to candidates that successfully pass their CITB Operatives Health, Safety and Environment test.
The green cards are being replaced with a new CSCS Laborer card, which is only available to those that pass the new Health and Safety in a Construction Environment level 1 qualification, as well as the CITB Operatives Health, Safety and Environment test.
Innov8 Training can help you in gaining the new CSCS Laborer Card with the Level 1 award. We can deliver the course, which is completely classroom-based, at a variety of locations nationwide.
Please contact us for further details and to book a place on one of our courses.
'Record rise' in construction job vacancies
Job vacancies available in construction rose to 19,000 in the three months to February, an increase of 46% in
year-on-year terms.
Provisional figures from the New Window Office for National Statistics (ONS) for the period between January and March also indicate that the total rose again, to around 20,000. According to the Financial Times, if this is confirmed, it would be the fastest rise in vacancies in any sector in the UK.
Recent research by the Royal Institution of Chartered Surveyors (RICS) last week seems to support this, with evidence suggesting that the private housing sector is driving a boost in construction workloads.
However, RICS warned that it has seen a rise in the number of skills shortages reported across the country, with these hitting a variety of trades such as bricklayers and carpenters.
Despite the positive vacancy figures seen in the construction sector of late, the ONS suggested that the industry is nowhere near its pre-recession levels just yet. Bad weather in January and February meant that the sector only grew by 0.3% at the beginning of the year.
The construction and manufacturing growth rates remain significantly below their 2007 levels, according to the ONS. Overall, the body said economic growth in the UK reached a level of 0.8% in the first three months of 2014.
HGH Groundworks and Innov8 Training Partnership
HGH are a groundworks and civil engineering company based in West Sussex and have recently continued their on-going commitment to the upskilling of their workforce in partnership with Innov8 Training via Innov8's contract to deliver funded Level 2 NVQs with Mid Kent College.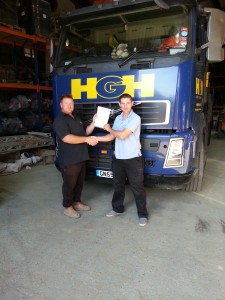 A number of operatives have been identified as requiring an NVQ in a variety of Plant Operations categories, many needed for the upgrading of Red Trained Operator Cards to Blue five year Competent Operator cards. Innov8 assessor, Rob White, has been regularly coordinating with the company and completing on-site training and assessment for a number of operatives.
Throughout the assessment process continual feedback and dialogue has been maintained between Innov8 and HGH. Anne-Marie Coles is responsible for the continuing personal development and training of the operational and management team and works closely with Innov8 Training. Anne-Marie said about the partnership: "We have an excellent working relationship with Innov8 Training and I would like to thank them on their professionalism and flexibility in ensuring all our operatives are fully competent in their roles, which is vital for a company like ours in a competitive industry. I hope this excellent working relationship continues to support the development of our operational teams."
Groundworker Harry Cranford also commented: "I really enjoyed completing my course and achieving my level 2 qualification, which proves to the company and industry that I'm a competent plant operator. I can't wait to achieve more qualifications in the future".
Innov8 Training deliver a wide range of construction-related NVQs, to support CSCS and CPCS compliance. Please contact us for further details.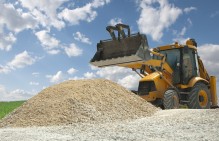 Construction Plant
Training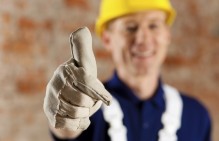 Management / Supervisor
Training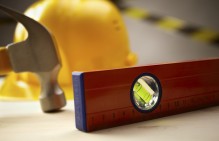 NVQs - National
Vocational Qualifications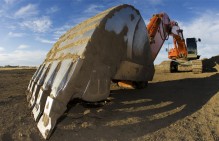 Health and Safety Training
& Consultancy
LATEST NEWS
Stay Safe - Online NVQ Portfolio
Even though as a country, many of us are on lockdown and isolation, we at Innov8 Training can continue with delivering NVQ qualifications using our electronic portfolio and distance learning.... more
Innov8 chosen Charity 2019 ...
Innov8 Training are always looking to give back to our learners not only with ... more
Innov8 Launches Instagram page with a deal ....
Innov8 have released it's brand new Instagram page with a great deal ... more
Innov8 deliver "In House" training for Veolia UK
Innov8 have been delivering In House training for Veolia UK at their Dover Depot ... more