Testimonials
David Leppenwell, Managing Director, JCB Crawley Industrial Services:
"I am profoundly grateful for the excellent instruction, coaching and knowledge that I was given during the AP course I attended over 5 days in February. Chris was exemplary in his teaching, empathy and good humour, and great camaraderie between the trainees made the course both informative and enjoyable. I would not hesitate to recommend Innov8 Training, and offer my thanks to Martin, Lee and Chris for their welcome and professionalism."
Jacqui Brown, Head of Business Services at Mid Kent College:
"Innov8 has been working with Mid Kent College for over 3 years and in that time has supported employees working in SME organisations to upskill and gain accreditation in Level 2 Plant Operations. The level of support for SME organisations has supported delivery in excess of 500 NVQs supporting individuals who previously did not possess an accredited qualification. The support given to the individuals has supported continued employment and in some cases increased working hours. Innov8 are delivering further training by offering higher level skills training at level 3 for those that require it. Innov8 offer one to one support and encourage learning, which has been difficult in some instances as some of the candidates have not received training for many years, but through excellent training and assessment methods these candidates have developed and succeeded in their learning and have achieved an accredited qualification. The success rate is 98% timely. Delivery has been across the South East and Innov8 intend to continue to support individuals in Plant Operations in 2014/15. The company are very responsive and deliver training to suit the needs of the organisation and will be on site early morning or evening, if needed to ensure the individual candidates can develop their skills.
The feedback from the External Verifier is excellent, we have received direct claim status due to the excellent administration of these courses and the outstanding level of the portfolios submitted by candidates.
Due to the construction industry growing Innov8 are currently working with us to develop construction related courses for the Job Centre Plus to enable unemployed individuals to gain skills and qualifications to support progression into the construction sector. The aim of these courses will be to continue training once employed to ensure that the individuals can gain a level 2 qualification and become competent in their chosen work role."
Mark Cooper, Contracts Manager, HGH Groundworks:
"Prior to working with Innov8 Training in early 2012, we had only been providing in-house training to our site operatives and had never made a CITB grant claim, as we were simply not aware how the system worked, despite paying levy for years.
Over recent years, the need for nationally recognised training of our operatives has become of paramount importance to securing new contracts. Innov8 Training has been an integral part in enabling us to advance in this goal.
Innov8 Training's Martin McCabe set up a meeting with our CITB Company Development Advisor for the South East and a training and development plan was set in place for our operatives to begin the journey of upskilling to national standards. Innov8 have subsequently worked tirelessly to provide funded NVQ and training programmes for our operatives on site, as well as bespoke training sessions and CPCS testing. Innov8 work in close partnership with Mid Kent College and this has enabled us to draw funding for various qualifications for our employees, making training extremely cost effective. Martin keeps a constant review of the training completed, maintaining regular dialogue with CITB and manages our Grant claims to allow us to effectively provide the training needed to secure further contracts.
Innov8 are proactive in planning the required training needed by our operatives but are also extremely responsive to our needs on site, especially as we continue to expand during this upturn and recruit new operatives.
It makes life so much easier for our business to have such a close working relationship with a training provider that truly understands and appreciates the ever changing and, sometimes reactive, needs of the construction industry. Thanks to this partnership, we are now enjoying a period of expansion, gaining new and lucrative contracts with a variety of clients. I know Innov8 Training to be a truly outstanding training provider that has made a vast improvement to the training and development of our operatives."
Matt Calnan, Contracts Manager, Cole Construct:
"As a progressive and forward thinking construction company, we have established an excellent working relationship with Innov8 Training.
Working with Innov8 has enabled us to provide cost effective training with nationally recognised qualifications, particularly funded Level 2 NVQ provision with Innov8's partnership with Mid Kent College.
We have a reputation for exemplary site safety, with staff that are trained at the highest levels in health and safety and Innov8 are an integral part of this. I have no hesitation in recommending them."
Edward Marshall-Andrews, Self-Employed:
"Innov8 Training have helped me so much. With their help, I was trained on the 360 Excavator and passed my CPCS test, which got me a start on site. Innov8 then did my NVQ with me so that I could progress to a Blue CPCS Card. I can't thank them enough for all their help and support."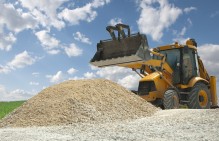 Construction Plant
Training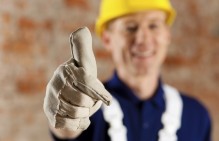 Management / Supervisor
Training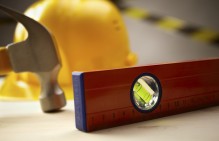 NVQs - National
Vocational Qualifications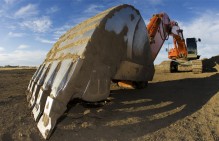 Health and Safety Training
& Consultancy
LATEST NEWS
Stay Safe - Online NVQ Portfolio
Even though as a country, many of us are on lockdown and isolation, we at Innov8 Training can continue with delivering NVQ qualifications using our electronic portfolio and distance learning.... more
Innov8 deliver "In House" training for Veolia UK
Innov8 have been delivering In House training for Veolia UK at their Dover Depot ... more