NVQ'S - NATIONAL VOCATIONAL
QUALIFICATIONS
At Innov8, we understand that any business is only as good as its workforce and companies that continue to invest in the right type of training will equip their staff with the skills needed to meet the demands of an increasingly competitive and demanding global marketplace.
National Vocational Qualifications (NVQs) are work based awards which means that training is completed in the workplace, minimising disruption to the working day.
NVQs can be a really cost effective method of improving individual motivation and productivity whilst working toward an industry approved standard that can help shape a personal development plan in a learning skills culture.
An NVQ qualification is an official recognition of the knowledge, skill and competency of an individual and their ability to perform in a particular role. They can provide a fantastic foundation for planning career development, increase personal motivation and self confidence and help employees achieve their full potential whilst helping companies improve the recruitment and retention of good people.
NVQs are a mandatory step for CPCS (Red) Trained Operators to progress to their (Blue) Competent Operator Card. They can also help your business meet legislative requirements for adequate training, including PUWER regulation 9 and the Health & Safety at Work etc Act 1974.
Level 2 - Diploma in Controlling Lifting Operations - Slinger/Signaller
Level 2 - Construction Operations (General)
Level 2 - Diploma in Formwork (Construction)
Level 2 - Diploma in Steelfixing Operations (Construction)
Level 3 - Occupational Work Supervision
Level 4 - Controlling Lifting Operations - Supervising Lifts (Construction)
Level 5 - Controlling Lifting Operations - Planning Lifts (Construction)
Level 6 - Construction Site Management - (Building & Civill Engineering)
Level 6 - Construction Contracting Operations Management - (General)
Level 7 - Construction Senior Management
This is not an exhaustive list so if you require any other NVQ course please contact us to discuss.
If you would like to book a course or find out more information about how NVQs can benefit your business please call 01233 467997 and speak to one of our training advisors or emailus for further information.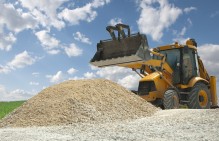 Construction Plant
Training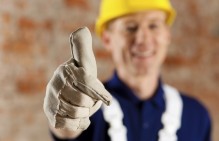 Management / Supervisor
Training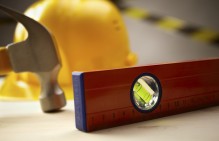 NVQs - National
Vocational Qualifications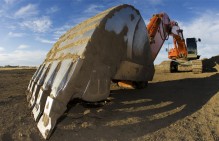 Health and Safety Training
& Consultancy
LATEST NEWS
Stay Safe - Online NVQ Portfolio
Even though as a country, many of us are on lockdown and isolation, we at Innov8 Training can continue with delivering NVQ qualifications using our electronic portfolio and distance learning.... more
Innov8 deliver "In House" training for Veolia UK
Innov8 have been delivering In House training for Veolia UK at their Dover Depot ... more