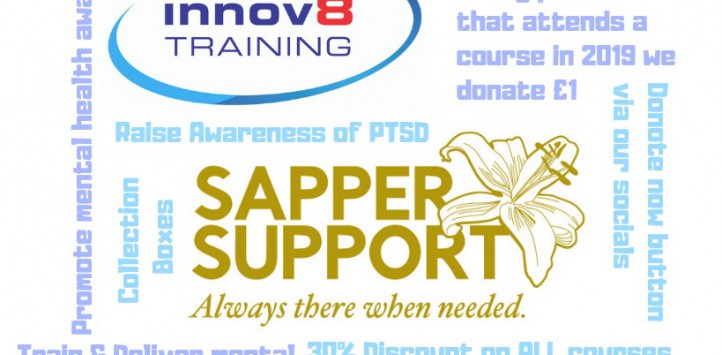 Our Charity Promotion 2019 – Sapper Support
Innov8 Training are always looking to give back to our learners not only with great training and a friendly and welcoming approach to the construction qualifications we deliver but we have decided for 2019 to show our support and raise money and awareness for a chosen charity.
For 2019 Innov8 Training will be raising money & awareness for the charity - Sapper Support
Sapper Support is a charity formed in 2014 by former military personal supporting those suffering with PTSD. The charity is now in its 5th year and going from strength to strength being a finalist for the 2018 Charitable business award.
Sapper Support not only deals with those suffering from PTSD from the military service but also those from the Emergency services. Sapper Support can help those by giving emotional, physical and financial support if needed, it is not run by Doctors, councillors or health care professionals but instead people who have experienced what it is like serving and can understand the emotions felt by the person and their friends and family.
Why This Charity?
Innov8 Training Directors Neil Buckley & Chris Hudson both former Royal Engineers have seen first-hand the effects of PTSD, not only for the individual suffering but for their immediate friends and family. Since leaving the engineers Neil has raised money by doing ultra-marathons and marathons for Sapper Support and Chris has raised money for a variety of charities but both Neil & Chris along with the Innov8 team have decided to work together and will be raising money and actively promoting mental health awareness in partnership with the great work done by Sapper Support.
How?
Raising money – We will donate £1 for every person that attends an Innov8 course during 2019

We promote Sapper Support via our socials and website

We have collection boxes at our Ashford training centre

A donate now via the Innov8 Facebook page

As part of this scheme Innov8 will be offering all Ex and serving military personal a 30% Discount on ANY course we run

Innov8 Tutors are being trained and will be delivering mental health courses by mid-2019 and will be actively promoting Sapper Support services, where needed
We hope you join us in raising much needed funds and awareness for this very special Charity and follow our journey on Facebook & Instagram throughout the year with regular updates and sponsorship opportunites.
Find out more about Sapper Sapport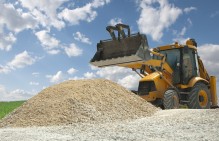 Construction Plant
Training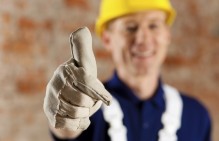 Management / Supervisor
Training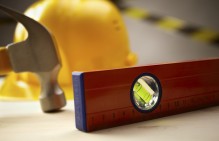 NVQs - National
Vocational Qualifications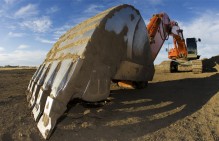 Health and Safety Training
& Consultancy
LATEST NEWS
Stay Safe - Online NVQ Portfolio
Even though as a country, many of us are on lockdown and isolation, we at Innov8 Training can continue with delivering NVQ qualifications using our electronic portfolio and distance learning.... more
Innov8 chosen Charity 2019 ...
Innov8 Training are always looking to give back to our learners not only with ... more
Innov8 Launches Instagram page with a deal ....
Innov8 have released it's brand new Instagram page with a great deal ... more
Innov8 deliver "In House" training for Veolia UK
Innov8 have been delivering In House training for Veolia UK at their Dover Depot ... more